Graduate Student Positions Available
The Schmid lab is currently recruiting students through the Duke Program in Genetics and Genomics (UPGG), Cell and Molecular Biology (CMB), Computational Biology and Bioinformatics (CBB) and Biology programs. Please contact Amy Schmid for information about rotation projects.
To Apply
Interested applicants should apply by following the instructions on the graduate admissions webpages affiliated with the programs listed above.
Duke University is an Equal Opportunity Employer.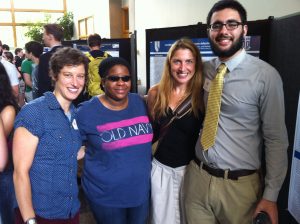 Photography courtesy of Jim Gilbert